An authentic taste experience
Delicious traditional Vietnamese dishes
Fresh-Made Bowls
Full of Flavor
With over 33 years in the restaurant industry, we've built a long-standing reputation for delicious food, complex flavors, and fast, friendly service. 
"Best authentic Vietnamese food in Minneapolis"
"Local recommendations brought us here and now we've been here non-stop! They're fast, friendly, and very delicious! They also do amazing to-go orders; good packaging and full set of utensils to enjoy the dishes.
My favorite is definitely the classic #503 Pho Combo when you want that OG pho fix – it comes with beef, meatballs, tripe, tendons, and brisket. Hearty, warm broth that reminds me of home; not too sweet or overly flavored. Their #511 BBH with Spicy Beef & Pork Hock is also to die for! Has more of a kick in spice and flavor. The chili oil in the soup really brings out the flavor of the meat. And when you combine it with the veggies that come on the side of each pho/noodles? Divine."
"Blew my expectations for authentic Vietnamese food in Minneapolis right out of the water. Such great Bún bò Huế ($10)!! Taste just like the places from back in California. Although, they use different beef, the flavor was still there and super delicious! I will definitely be back.
If you're looking for an authentic Vietnamese restaurant, this is the place! It isn't just pho and spring rolls. They also have a lot of other traditional foods like Bun Ca and Bahn Cuon. The Pho Tai Bo Vien ($9) was also tasty, but it had a strong taste of star anise."
"You cannot beat the Vietnamese cuisine at Quang's. An eat street staple, they're best known for their Pho but have many other delicious goodies on the menu.
They also underwent a facelift right before the pandemic hit and it has a clean, modern vibe with expanded space in a private event room and front patio area.
I always start with the tofu spring rolls. Their peanut sauce can't be beat.
My boyfriend is a huge fan of the 301 with fried egg which is a beef dish with veggies.
My go to is the 510 which is a tofu, veggie like Pho but has caramelized onions that give the broth the most amazing tangy flavor."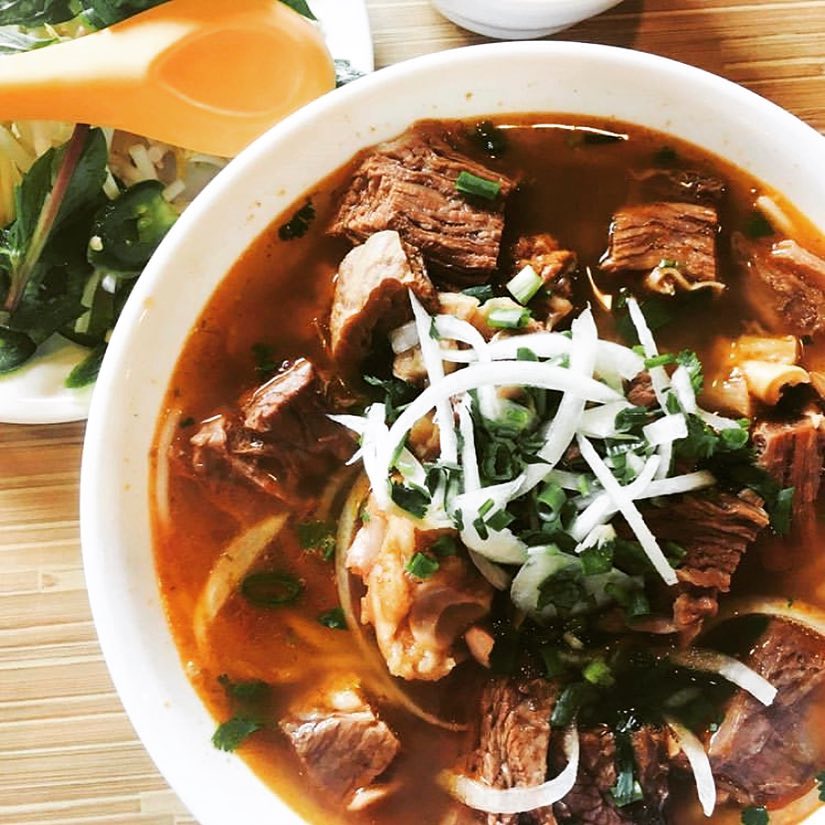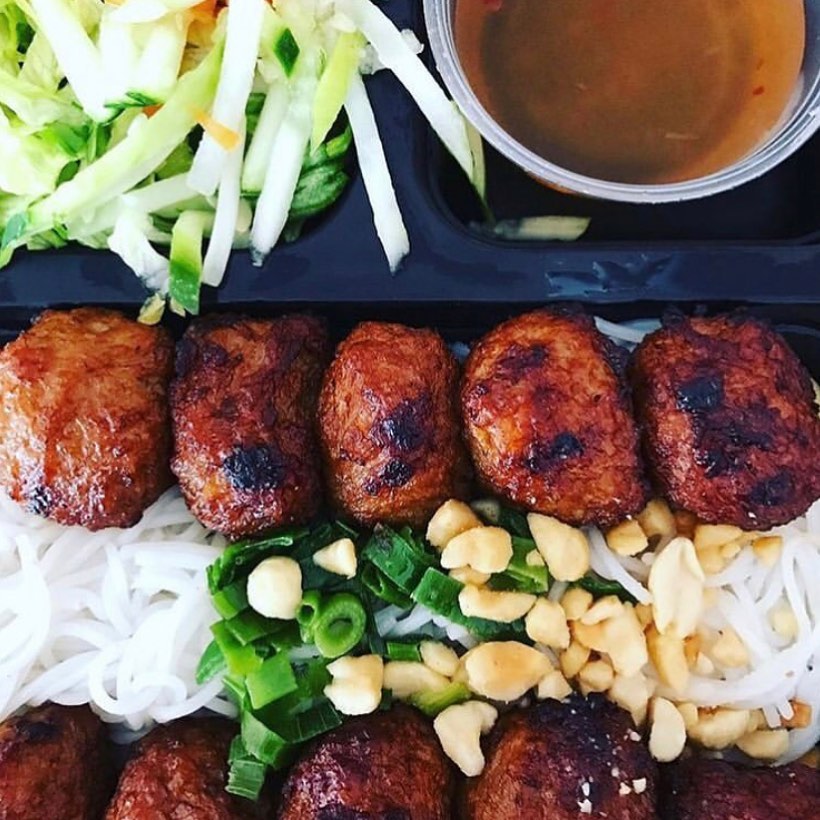 Delicious, traditional Vietnamese dishes
2719 Nicollet Ave., Minneapolis, MN 55408