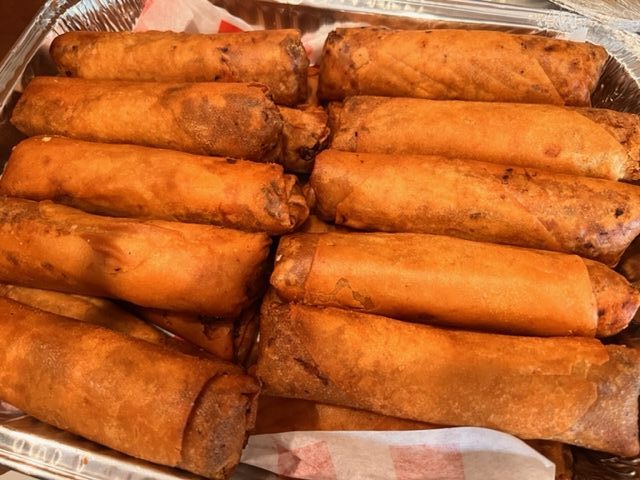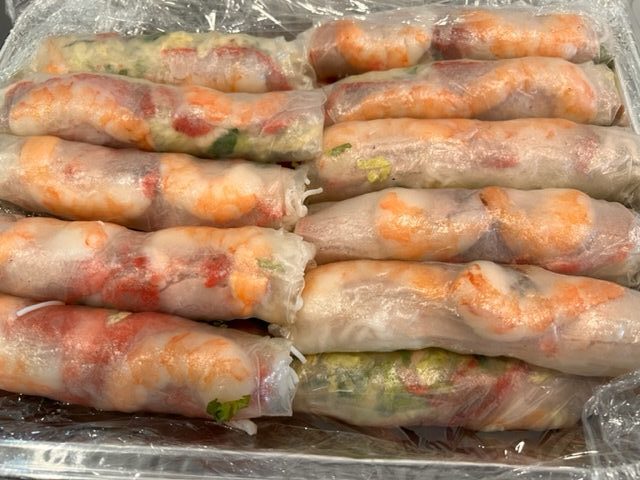 Shrimp and Pork Spring Rolls
| | | |
| --- | --- | --- |
| Shrimp and Pork OR Vegetarian Tofu Spring Rolls | | |
| | | |
| | | |
| | | |
| | | |
| Rice Paper Pork Egg Rolls | | |
| Fried Vegetarian Dumplings | | |
| | | |
| --- | --- | --- |
| Grilled Beef, Pork Chops, or Chicken | | |
| | | |
| | | |
| | | |
| | | |
| Vegetarian Tofu and Mock Duck | | |
Half Tray serves 6-8 people and a Full Tray serves 12-16 people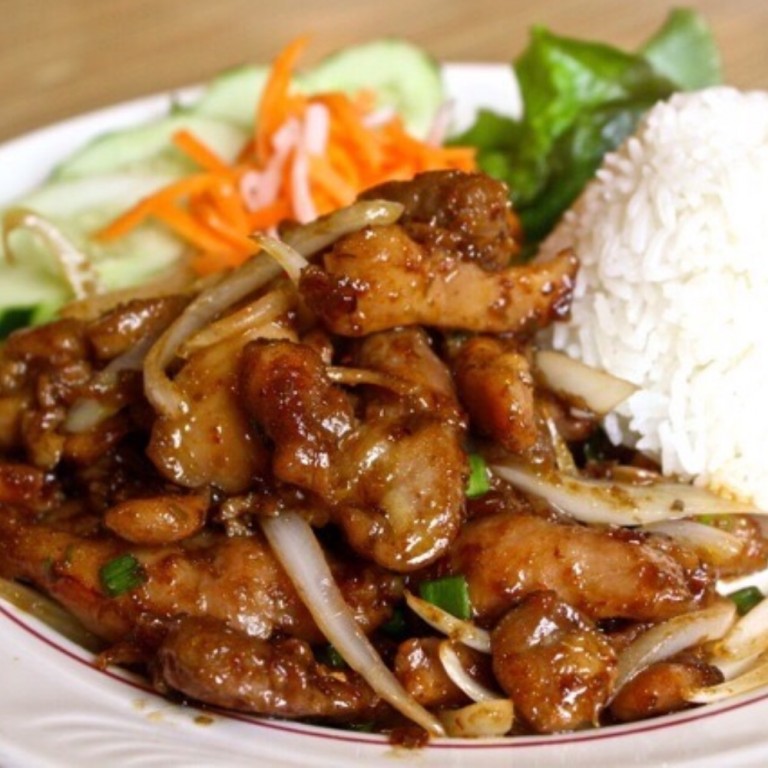 Caramelized Lemongrass Chicken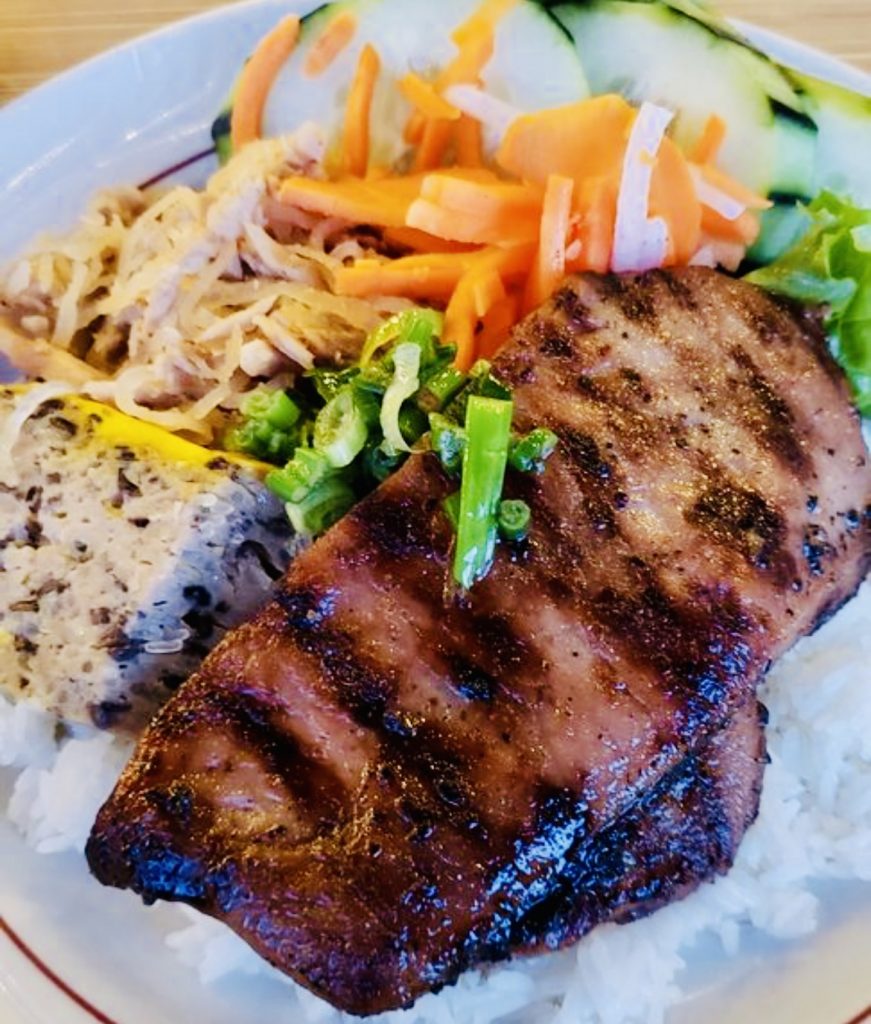 | | | |
| --- | --- | --- |
| Grilled Beef, Pork Chops, or Chicken | | |
| Caramelized Lemongrass Chicken | | |
| | | |
| Vegetarian Tofu and Mock Duck | | |
Half Tray serves 6-8 people and a Full Tray serves 12-16 people
Half Tray serves 6-8 people and a Full Tray serves 12-16 people
| | | |
| --- | --- | --- |
| | | |
| Banana Bread (Chocolate Chip, Walnut) | | |
| | | |
Half Tray serves 6-8 people and a Full Tray serves 12-16 people
*Pastries need one day advance notice
Not all ingredients are listed. Notify your server of any allergies.
Consumption of raw meat, seafood, poultry or eggs can increase risk of food borne illness.
We accept all major credit cards. No checks. For your convenience, an 18% gratuity is applied to parties of 5 or more.
We do not split checks for parties of 8 or more.
Custom orders are subject to additional charges. No charges under $10

Gluten Free

Vegetarian

Vegan

Gluten Sensitive

Chef's Favorites
Delicious, traditional Vietnamese dishes
2719 Nicollet Ave., Minneapolis, MN 55408